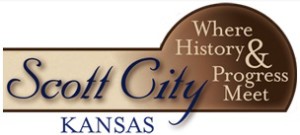 Playing slow pitch summer time softball after high school is a great outlet for competitive athletes. Personally, I started playing at the age of nineteen and quit at forty. The pitcher on our team was fifty, when I quit playing, and he gave me lots of flack for hanging up my cleats at such a young age as he used to put it.
One summer night, as I was playing center field, a long fly ball was hit to my right. I thought I had plenty of room to make the catch. As I hit the warning track with my feet, my first thought was to stop running so hard, but the rover on my team yelled out, "You've got plenty of room!" So I kept running. As I raised my left hand to catch the ball I collided with the chain link metal fence at full speed.
When I came back to my senses, the rover was standing over me saying, "Are you okay?" I said to him, "No, I am not okay and I thought you told me I had plenty of room?"
How close can you get to something before it hurts you? How close can we get to sinful things before we get burned? Is there a warning track in our lives that tells us beware trouble is close at hand? Sometimes our friends tell us, "Its okay, don't worry about it, everyone else is doing it."
We do have a built in warning track within us. Those of us who believe in Christ it is our conscious and the Holy Spirit. Those who don't believe in Christ have something also that the Bible says is clearly perceived.
Romans 1:20 For his invisible attributes, namely, his eternal power and divine nature, have been clearly perceived, ever since the creation of the world, in the things that have been made. So they are without excuse.
Proverbs 3: 21-23 My son, do not let wisdom and understanding out of your sight, preserve sound judgment and discretion; they will be life for you, an ornament to grace your neck. Then you will go on your way in safety, and your foot will not stumble.