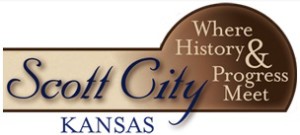 Another week and another Kansas Media Team Rankings with no changes in the top teams in any classification. Now in the rankings themselves there was a little movement but not much.
The Kansas Media Team will send in their poll one more week and from then on the playoffs will decide who is the number one team in each classification. After the championship games, in late November, the Team will once again send in their rankings. That final ranking poll is to crown a Super Top 10 of All-Classes Champion of Kansas.
The final poll is also to establish who should be in the final top four spots behind the champion of each classification. Sometimes the team that takes second place gets blown out by the champion and the team the champion beat in Sub-State was a very close game so the ranking team will move the second place team down a spot or two.
Over half the football teams in the state will be done with football this coming Thursday and Friday night. That is exactly why we like football so much………….we never get enough of it!
Super Top 10 All-Classes
1.  Lawrence
2.  Wichita Northwest        (trails by 12 points)
3.  Mill Valley
4.  Derby
5.  Bishop Carroll
6.  Topeka
7.  Shawnee Mission East
8.  Bishop Miege
9.  Pittsburg
10.Junction City
11.Buhler
12.Rossville
13.Blue Valley
14.Olathe North
15.Aquinas
16.Garden City
17.
18.
6A
1. Lawrence                  (12 first place votes)
2. Wichita Northwest  (3 first place votes)
3. Derby
4. Topeka                      (2 first place votes)
5. Shawnee Mission East   (1 first place vote)
Others: Junction City
5A
1. Mill Valley             (11 first place votes)
2. Bishop Carroll     (6 first place votes)
3. Pittsburg              (2 first place votes)
4. Aquinas
5. Bonner Springs
Others: Kapaun, St James
4A D-I
1. Bishop Miege    (14 first place votes)
2. Buhler                (5 first place votes)
3. Hayden
4. Abilene
5. Ulysses
Others: Augusta, Andover Central, Atchison, Fort Scott
4A D-II
1. Columbus         (17 first place votes)
2. Andale               (2 first place vote)
3. Holcomb
4. Osawatomie
5. Wichita Trinity
Others: Frontenac, Holton
3A
1. Rossville           (18 number one votes)
2. Scott City          (1 number one votes)
3. Collegiate
4. Halstead
5. Silver Lake
Others: none
2A
1. Meade                    (18 first place votes)
2. Sedgwick                (1 first place vote)
3. Smith Center
4. Phillipsburg
5. Troy
Others: Mission Valley
8-man D-I
1. Spearville           (9 number one votes)
2. Central Plains   (4 number one votes)
3. Hanover             (6 number one votes)
4. Burlingame
5. West Elk
Others: Solomon, St Francis, Uniontown
8-man D-II
1. Victoria                 (17 number one votes)
2. Wallace County   (2 number one votes)
3. Argonia-Attica
4. Otis-Bison
5. Axtell
Others: Chase
Long time Ranking team members
Joanna Chadwick Wichita Eagle Wichita
Brent Maycock Topeka Capital Journal Topeka
Rich Epp OpenSpacesSports Colby
Justin Fluke KNZA Hiawatha
Kirk Seminoff Wichita Eagle Wichita
Dusty Deines KDNS Beloit
Conor Nichol Northwest Kansas Sports Hays
Jim Misunas Great Bend Tribune Great Bend
Adam Kadavy KSKL Scott City/Garden City
Brock Kappelmann KSCB Liberal
Mike Hammett KSAL Salina
Tim McGonagle KSKL Scott City/Garden City
Tim Hostetter Prep Power Index & Salina Journal
BrettMarshall Garden City Telegram Garden City
Rocky Downing KFRM 550 AM
Mike Smith KMZA Seneca
Eddie Lomshek KKOW Pittsburg
Pat Strathman WIBW Topeka
Bobby Nightengale Lawrence Journal-World Lawrence
Brad Hallier Hutchinson News Hutchinson