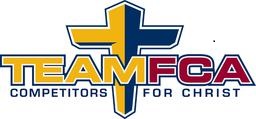 Our final rankings of the football season are below. One of the reasons we do a final ranking of the year is to crown a Super Top Ten Overall Champion for the entire state of Kansas. The Kansas Media Team, with their final vote, puts the Derby Panthers as the Super Top Ten Overall State Champion of Kansas.
In our preseason rankings, which can be looked up here on our website, had Derby, Mill Valley, Bishop Miege, Holcomb, Rossville, Smith Center, Spearville and Hanover as the number one teams to start the season. So we guessed right on 5 of 8 teams to begin the season.
All I can say is, high school football is getting too predictable on who is going to win next year. The football season would be more fun if we had more teams like Pratt, who was not ranked at all in any preseason rankings, win the championship.
Seriously now, we go from Silver Lake going to like 11 out of 12 state championship games in a row, to their neighbor, six miles away, winning three state championships in a row. For years people have said the East is weak in Class 3A and the road to the championship is tougher out West. I say the heck with that. The rest of the state needs to find out what Silver Lake and Rossville are doing and do the same!
As always, we need to thank the Kansas Media Ranking Team which is below. These are the guys and gals that are the real meat and potatoes of this ranking system and we could not do it without them. So thank you to all of our team for giving back to the greatest game man ever invented, which is football at the high school level.
Super Top 10 All-Classes
1.  Derby
2.  Blue Valley
3.  Bishop Miege
4.  Shawnee Mission East
5.  Mill Valley
6.  Goddard
7.  Free State
8.  Aquinas
9.  Hutchinson
10.Pratt
11.Rossville
12.Great Bend
13.Blue Valley North
14.Olathe South
15.Wichita Heights
16.Manhattan
6A
1. Derby
2. Blue Valley
3. Shawnee Mission East
4. Free State
5. Hutchinson
Others: Blue Valley North, Olathe South, Manhattan
5A
1. Mill Valley
2. Goddard
3. Aquinas
4. Great Bend
5. Wichita Heights
Others: Topeka Seaman, Bishop Carroll
4A D-I
1. Bishop Miege
2. Buhler
3. Basehor-Linwood
4. Maize South
5. McPherson
Others: Mulvane
4A D-II
1. Pratt
2. Holcomb
3. Hayden
4. Holton
5. Frontenac
Others: Scott City, Wichita Collegiate
3A
1. Rossville
2. Hesston
3. Nemaha Central
4. Hoisington
5. Silver Lake
Others: Phillipsburg, Sabetha
2A
1. Troy
2. Plainville
3. Smith Center
4. Colgan
5. Washington County
Others: Lyndon
8-man D-I
1. Osborne
2. St Francis
3. Spearville
4. Burlingame
5. Central Plains
Others: none
8-man D-II
1. Hanover
2. Dighton
3. Pike Valley
4. Wallace County
5. Beloit-St John
Others: South Barber
New members of the Ranking team for 2016
Taylor Eldridge Wichita Eagle Wichita
Bob Davidson Salina Journal Salina
Long time Ranking team members
Brent Maycock Topeka Capital Journal Topeka
Rich Epp OpenSpacesSports Colby
Justin Fluke KNZA Hiawatha
Kirk Seminoff Wichita Eagle Wichita
Dusty Deines KDNS Beloit
Conor Nichol Northwest Kansas Sports Hays
Jim Misunas Great Bend Tribune Great Bend
Adam Kadavy KSKL Scott City/Garden City
Brock Kappelmann KSCB Liberal
Tim McGonagle KSKL Scott City/Garden City
Tim Hostetter Prep Power Index & Salina Journal
BrettMarshall Garden City Telegram Garden City
Rocky Downing KFRM 550 AM
Mike Smith KMZA Seneca
Eddie Lomshek KKOW Pittsburg
Pat Strathman KSAL Salina
Bobby Nightengale Lawrence Journal-World Lawrence
Brad Hallier Hutchinson News Hutchinson