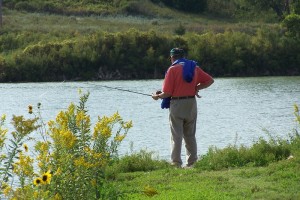 I really liked this quote from several years ago and have finally decided to incorporate it into the website. Thank you Coach Bigby.
"We have four things that are important to us in Baxter Springs, Faith, Family, Football and Fishing" Quote from Coach Donnie Bigby of Baxter Springs."
If you have links to fishing the state of Kansas go to the contact page and share them with the rest of us.
How to rig plastic lures (Youtube video)
Kansas Man works for Fishing's Future